Watr selected as double finalist in world changing ideas and the on the rise categories of fast company's 2021 awards
We are thrilled to announce that WATR has achieved a remarkable feat by becoming a double finalist in the esteemed Fast Company Awards 2021.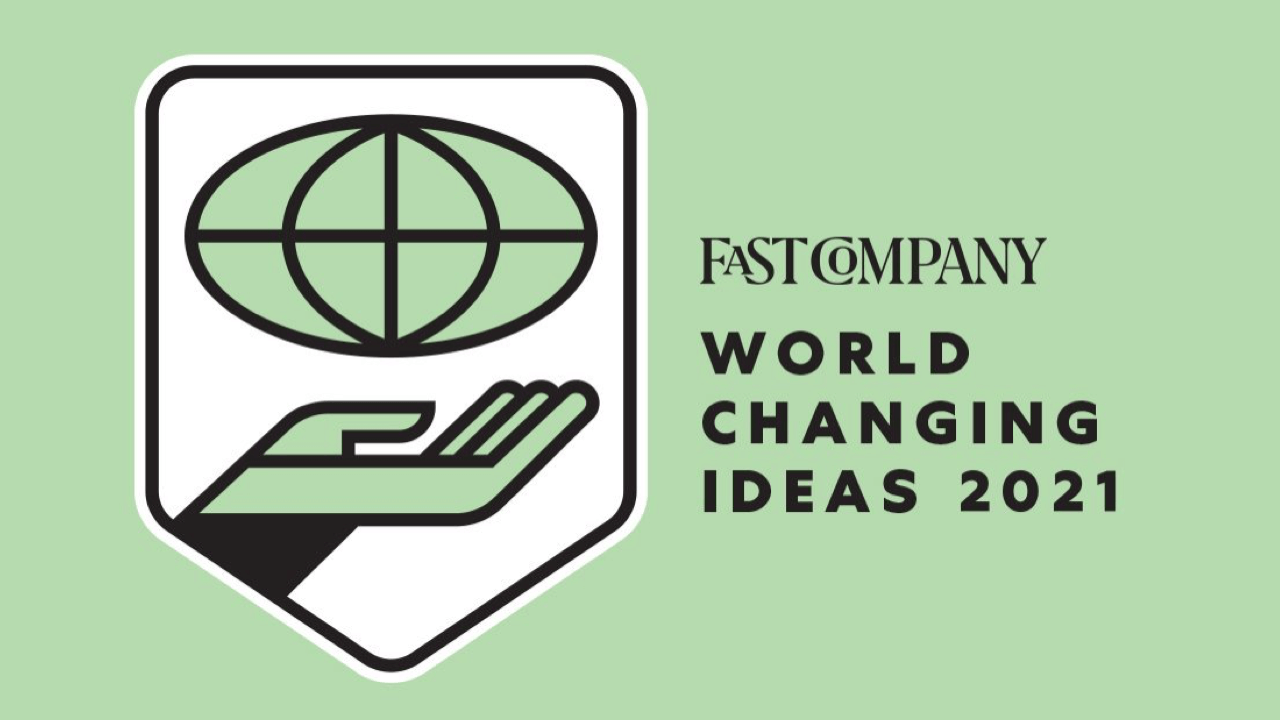 From a cleaner freight train to an automated beehive, a way to recycle fabric, and other bold, new technologies, the 5th annual awards honor the products, concepts, companies, policies, and designs that are pursuing innovation for the good of society and the planet.
New York, May 4, 2021 — The winners of Fast Company's 2021 World Changing Ideas Awards were announced today, honoring the businesses, policies, projects, and concepts that are actively engaged and deeply committed to pursuing innovation when it comes to solving health and climate crises, social injustice, or economic inequality.
The team at WATR – The Smart Water Quality Monitor ( www.watr.tech ) are delighted to have been named as finalists in The Fast Company awards in the World Changing Ideas Category (Europe, Middle-East and Africa) and the On the Rise (0 – 4 Years in Business) categories.
https://www.fastcompany.com/90624525/world-changing-ideas-awards-2021-europe-middle-east-and-africa-finalists-and-honorable-mentions
https://www.fastcompany.com/90614743/world-changing-ideas-awards-2021-on-the-rise-0-4-years-in-business-finalists-and-honorable-mentions
Water is the most valuable resource on the planet; all life depends on it, but it is well documented that water quality around the globe does not meet the standards required. As a result, 0.85 million people die each year from poor water sanitation and hygiene-related diseases.
The UK has over 4,000 waterways and the Environment Agency have released a report that states that none in England meet the required standards of water quality.
Over the last three years, our team has developed a product to help improve water quality across the globe.
WATR, the smart water monitor, is a product that aids the mass deployment of sensor units due to the cost effectiveness and portability of the product, this makes it possible to monitor water quality data live across millions of sites.
Unlike its competitors, WATR is low-cost, solar-powered and low-maintenance, whilst offering a wide array of multiparameter probes for different use cases.
The product communicates live data, 24/7, to our desktop and mobile dashboards. Alerts and notifications can trigger early intervention to issues. The dashboard provides the opportunity to track trends across all units deployed through artificial intelligence.
Now in its fifth year, the World Changing Ideas Awards showcase 33 winners, more than 400 finalists, and more than 800 honorable mentions—with Health and Wellness, AI & Data among the most popular categories. A panel of eminent Fast Company editors and reporters selected winners and finalists from a pool of more than 4,000 entries across transportation, education, food, politics, technology, and more. Plus, several new categories were added, including Pandemic Response, Urban Design, and Architecture. The 2021 awards feature entries from across the globe, from Brazil to Denmark to Vietnam.
Showcasing some of the world's most inventive entrepreneurs and companies tackling exigent global challenges, Fast Company's Summer 2021 issue (on newsstands May 10) highlights, among others, a lifesaving bassinet; the world's largest carbon sink, thanks to carbon-eating concrete; 3D-printed schools; an at-home COVID-19 testing kit; a mobile voting app; and the world's cleanest milk.
Glyn Cotton, CEO, "We're delighted to be recognised by the judges and journalists at The Fast Company in such a prestigious group of innovators. It's testament to the team that we've taken a seed of an idea and built a product to support our mission. To improve water quality around the globe and make a positive impact on the lives of millions of people and protect our environment."
"There is no question our society and planet are facing deeply troubling times. So, it's important to recognize organizations that are using their ingenuity, impact, design, scalability, and passion to solve these problems," says Stephanie Mehta, editor-in-chief of Fast Company. "Our journalists, under the leadership of senior editor Morgan Clendaniel, have discovered some of the most groundbreaking projects that have launched since the start of 2020."
About the World Changing Ideas Awards: World Changing Ideas is one of Fast Company's major annual awards programs and is focused on social good, seeking to elevate finished products and brave concepts that make the world better. A panel of judges from across sectors choose winners, finalists, and honorable mentions based on feasibility and the potential for impact. With the goals of awarding ingenuity and fostering innovation, Fast Company draws attention to ideas with great potential and helps them expand their reach to inspire more people to start working on solving the problems that affect us all.
For more information contact:
Glyn Cotton
glyn@watr.tech
07718425116
Get in touch
WATR has been designed to improve water quality around the world by providing an easy, accurate and a reliable way of monitoring water conditions, if you have any enquiries or questions please get in touch. Send us your specific requirements and we will get back to you as soon as possible.