Frequently Asked Questions
What types of equipment does WATR offer for water and environmental monitoring?
WATR provides a range of equipment, including sensors, data loggers, and a cloud-based platform, designed for water and environmental monitoring purposes.
How accurate are WATR's sensors?
Our sensors are known for their precision and reliability. Accuracy can vary depending on the specific sensor type and model, but we consistently strive to meet or exceed industry standards.
Can your equipment be used in various environmental conditions?
Yes, our equipment is designed to operate in diverse environmental conditions, from freshwater ecosystems to industrial settings. We offer sensors and solutions suitable for a wide range of applications.
Is technical support available for WATR equipment users?
Absolutely. We provide comprehensive technical support to assist users with setup, troubleshooting, and any questions they may have about our equipment. Our goal is to ensure our customers have a seamless monitoring experience.
How can I access data collected by WATR equipment?
You can access real-time data collected by our equipment through our cloud-based platform. This platform allows you to view and analyze data from anywhere in the world, making it a convenient and powerful tool for monitoring.
Are WATR's products compatible with other monitoring systems?
While our equipment is designed to work seamlessly together, we also offer options for integration with third-party systems through standardized interfaces, ensuring flexibility for users with existing setups.
Can WATR's equipment be used for research purposes?
Yes, many researchers rely on our equipment for their studies. Our sensors and data logging solutions are trusted tools for gathering accurate environmental data critical for scientific research.
How do I enquire about pricing and purchasing WATR equipment?
To get pricing information and make a purchase, please contact us and we'll be happy to provide you with the details you need to get started with our equipment.
How WATR works
The readings from our monitors are uploaded at regular intervals, and they can be customised to align with your specific needs.
The real-time data is visually presented through a personalised dashboard, enabling you to easily compare parameters and collect information from multiple locations.
To keep you informed about abrupt changes, high or low levels, or irregular data, you can establish predefined alerts. These alerts can also be utilised in conjunction with our Switch device to activate hardware devices and conditioning equipment such as aerators or pumps as needed.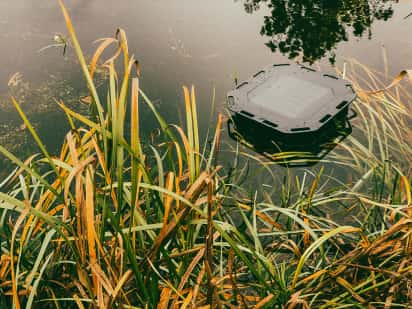 A robust ecosystem
Our range of products are designed to operate as standalone monitors, or as part of a wider network and ecosystem.
A wide range of sensors
Our monitors have the capability to incorporate probes that can measure a diverse range of parameters. This is made possible by employing a variety of monitoring and communication technologies, allowing seamless integration with existing monitoring programs and ensuring compatibility with future programs.