Dashboard
WATR offers a revolutionary solution through our cloud-based WATR Dashboard, ensuring seamless access to critical data from any location, on any device, 24/7. This innovative platform enhances water monitoring and simplifies data analysis with powerful features: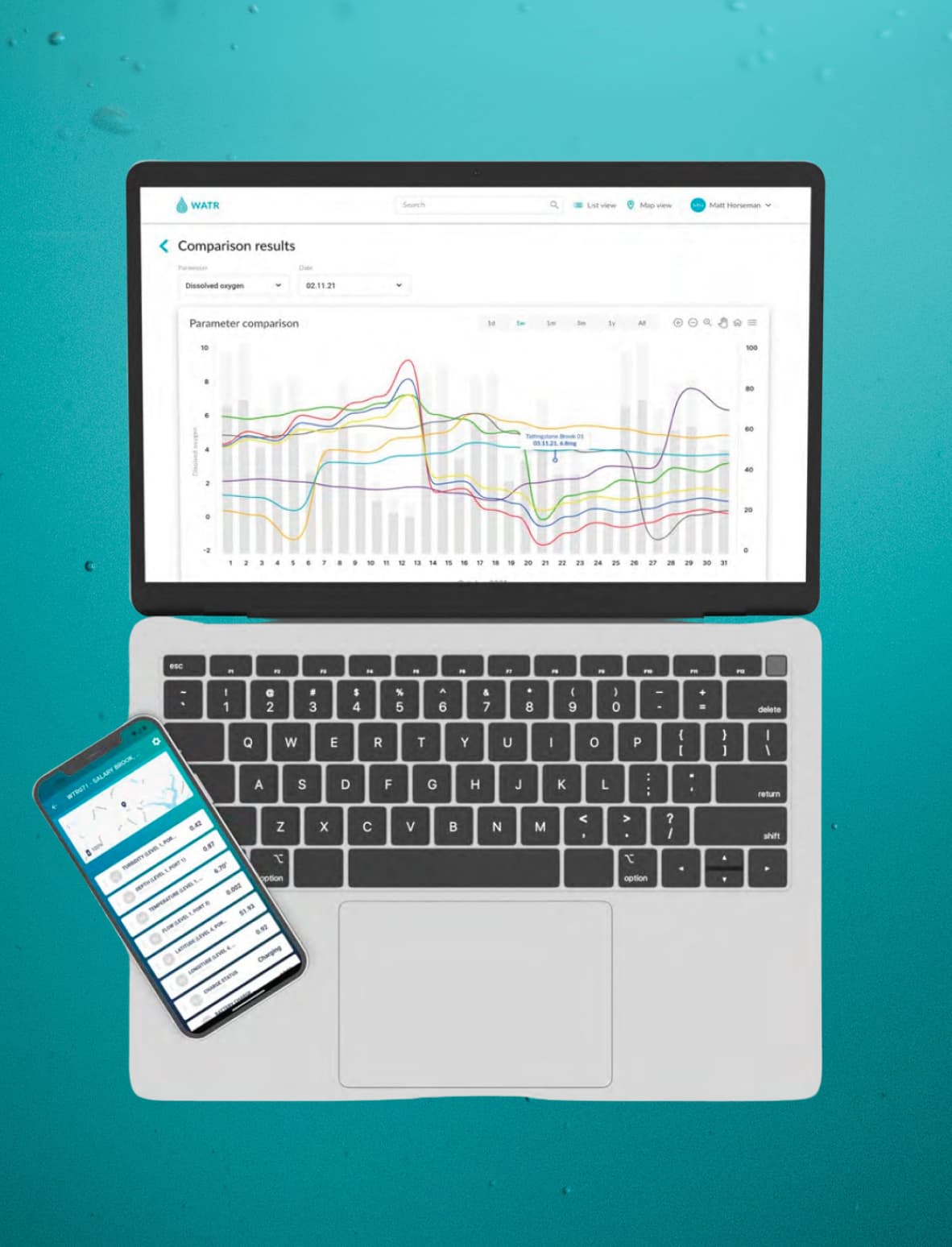 Powerful Cloud-Based Monitoring
Our state-of-the-art cloud technology enables worldwide access to water monitoring data, eliminating limitations of traditional on-site storage.
Exceptional Accessibility
Accessible from desktops, tablets, and smartphones, our platform adapts to your needs, providing real-time data for swift responses to environmental changes.
Comprehensive Monitoring Features
GPS Location: All monitoring products include GPS technology for precise geospatial data, facilitating in-depth environmental analysis.
Graphical Data Comparison: Online graphs simplify data visualization and trend analysis, aiding in pattern and anomaly identification.
Data Export: Data can be exported in various formats for compatibility with preferred analysis tools and software.
API Integration: Our platform supports API capabilities for seamless data exchange with other systems and custom applications.
Device Health Monitoring: Our platform provides real-time diagnostics of monitoring units, ensuring they are functioning optimally. This proactive approach minimizes downtime and ensures data integrity.
Comprehensive Data Comparison: Utilize our intuitive online graphs to compare historical or third party data sets and WATR real-time data effortlessly. Identify trends and anomalies quickly, facilitating data-driven decisions.
Alerts for Set Parameters: Customizable alert settings notify you instantly when specific parameters exceed or fall below predefined thresholds. This proactive monitoring allows for immediate response to critical events.
Ai Integration: Ai integration to allow additional parameters that are not measured to be inferred whilst using a basic set of sensors. Contact Us for more information regarding this.
In a world where preserving water resources is paramount, the WATR Dashboard equips you with tools for informed, real-time decision-making. Regardless of your location, our platform ensures your productivity knows no bounds.
WATR is committed to bringing the power of cloud technology to water monitoring, offering unmatched convenience and flexibility. With the WATR Dashboard, you can stay connected to your data, your team, and your mission. Join us in revolutionizing water monitoring. Contact us today to explore how our platform can empower your organization and contribute to a sustainable future for our planet.
How WATR works
The readings from our monitors are uploaded at regular intervals, and they can be customised to align with your specific needs.
The real-time data is visually presented through a personalised dashboard, enabling you to easily compare parameters and collect information from multiple locations.
To keep you informed about abrupt changes, high or low levels, or irregular data, you can establish predefined alerts. These alerts can also be utilised in conjunction with our Switch device to activate hardware devices and conditioning equipment such as aerators or pumps as needed.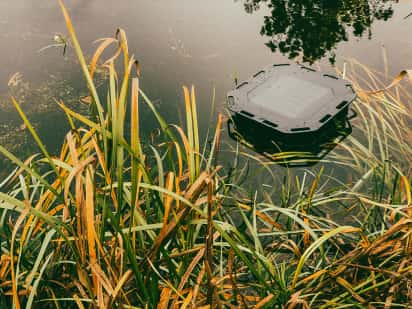 A robust ecosystem
Our range of products are designed to operate as standalone monitors, or as part of a wider network and ecosystem.
A wide range of sensors
Our monitors have the capability to incorporate probes that can measure a diverse range of parameters. This is made possible by employing a variety of monitoring and communication technologies, allowing seamless integration with existing monitoring programs and ensuring compatibility with future programs.
Get in touch
WATR has been designed to improve water quality around the world by providing an easy, accurate and a reliable way of monitoring water conditions, if you have any enquiries or questions please get in touch. Send us your specific requirements and we will get back to you as soon as possible.