Advanced monitoring solutions
Our products
WATR specialises in developing cutting-edge water and environmental monitoring solutions. Our product range includes state-of-the-art sensors and data loggers that allows users to access real-time data from anywhere in the world. With a focus on precision and reliability, our products empower researchers, environmentalists, and industries to make informed decisions and contribute to a more sustainable future.
WATR Pro
Our flagship floating product measures a wide range of parameters. Easy to install and immediate data.
More Sensors
Adjustable Floatation
Real-time Data
Bankside
All the functionality of the WATR Pro but suitable for installations where open water access is difficult.
More Power
More Sensors
High Frequency Data
WATR Lite
Smaller, light and easy installation, for where less parameters are required.
Smaller
Lighter
Cost Effective
Switch
Automated remote switching capabilities for aerators and pumps.
Local Comms
Hardware Agnostic
Mains and Off Grid Power
Depth
Measure depth remotely, and receive alerts about levels outside of your pre-set thresholds.
Easy install
Real-time Data
Tera
Soil moisture and quality monitoring for agriculture and catchment analysis.
Easy to Install
Cost Effective
Multiple Sensor Options
Rain
Localised rainfall data in real time.
Localised Rainfall
Real-time Data
Easy to Install
How WATR works
The readings from our monitors are uploaded at regular intervals, and they can be customised to align with your specific needs.
The real-time data is visually presented through a personalised dashboard, enabling you to easily compare parameters and collect information from multiple locations.
To keep you informed about abrupt changes, high or low levels, or irregular data, you can establish predefined alerts. These alerts can also be utilised in conjunction with our Switch device to activate hardware devices and conditioning equipment such as aerators or pumps as needed.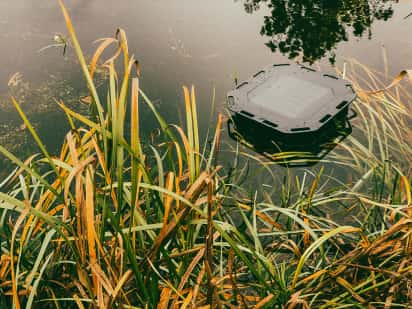 A robust ecosystem
Our range of products are designed to operate as standalone monitors, or as part of a wider network and ecosystem.
A wide range of sensors
Our monitors have the capability to incorporate probes that can measure a diverse range of parameters. This is made possible by employing a variety of monitoring and communication technologies, allowing seamless integration with existing monitoring programs and ensuring compatibility with future programs.
Get in touch
WATR has been designed to improve water quality around the world by providing an easy, accurate and a reliable way of monitoring water conditions, if you have any enquiries or questions please get in touch. Send us your specific requirements and we will get back to you as soon as possible.